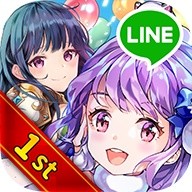 PANGYA Mobile
Descrizione
PANGYA Mobile Android Game
Golf and anime wrapped into a single game
PANGYA Mobile is a 3D golf game with an anime style where you have to use special techniques and golf clubs to hit the ball into the hole in the least number of swings possible. Really, it's exactly what you'd expect from a game that combines golf and anime.
Gameplay is relatively simple. First of all you have to adjust the direction of your swing by sliding your finger on the screen to aim at your objective. Then you need to touch the screen once in order to start your swing, then time your second tap perfectly to send the ball flying.
Between rounds of golf you can also customize your character. Each golfer has a series of attributes that you can improve as you continue through the game, and you can equip new clothes like shoes, skirts, shirts, sweaters, hats, etc.
At the beginning of the game you 'only' have three characters to choose from, but you can unlock many more. There are dozens of unique characters, both male and female, that you can add to the cast and customize as you see fit.
As for game modes, PANGYA Mobile has all of its bases covered. There is a single player story mode, as well as the option to face off against other players online. PvP is one of the game's strong points, and you can compete against your friends to get exclusive rewards.
PANGYA Mobile is a great golf game with excellent graphics and controls that are perfectly adapted to touch screen devices. One thing to keep in mind, however, is that you need a LINE account in order to play: it isn't enough to simply have the app installed.
By Nelson de Benito
RequirementsRequires Android 4.1 or higher
Info
Info
Valutazioni &

Recensioni

(0)
Riepilogo della recensione
Al momento non ci sono recensioni per questo gioco
Invia il tuo commento
Registra Registra un account PHONEKY per pubblicare recensioni con il tuo nome, caricare e archiviare le tue app mobili preferite, giochi, suonerie & sfondi.
Registrati o Accedi a PHONEKY


Potrebbe piacerti anche:
Il servizio di giochi Android è fornito da PHONEKY ed è gratuito al 100%!
I giochi possono essere scaricati da Samsung, Huawei, Oppo, Vivo, LG, Xiaomi, Lenovo, ZTE e altri telefoni cellulari con sistema operativo Android.
Informazioni sulla pagina:
Scarica il gioco PANGYA Mobile per i cellulari Android - uno dei migliori giochi Android gratis! Presso il PHONEKY Android Games Market, puoi scaricare gratuitamente i giochi per cellulare per qualsiasi telefono o tablet. Una grafica piacevole e un gameplay avvincente ti faranno divertire per molto tempo. Su PHONEKY troverai molti altri giochi e app di generi diversi, dall'avventura e l'azione alla logica e ai giochi di apk Android. Scarica giochi e app Android gratis sul tuo telefono cellulare, tablet o computer. Per vedere i migliori 10 migliori giochi per Android, ordina i giochi per popolarità.
OK