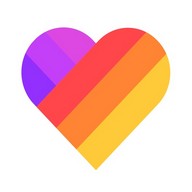 Likee
Descrizione
Likee Android APP
Create and share fun videos with special effects
LIKE is an app that lets you create and share fun videos with all your friends and followers. To use the app, as is typical with these kinds of apps, you'll need to create a user account. But this only takes a few seconds and can be done with Google or Facebook.
LIKE gives you a ton of different options when it comes to adding special effects and music to your videos. You can choose from millions of songs in the background of your video, choosing between songs from popular singers like Rihanna and Justin Bieber, or the theme songs from Dragon Ball, Harry Potter, or Doctor Who. You can even choose a song that's saved on your smartphone.
The video-editing process in LIKE is fast and simple, but that doesn't mean that you won't have tons of different features at your disposal. You can add all kinds of video effects by drawing directly on the screen with your finger: fireballs, shooting stars, butterflies, etc. With this app, you can add any of these effects to your videos in just a few seconds.
LIKE is a really fun social network. You can find tons of interesting videos whenever you want and share your best videos with the app's community. Plus, if you like a person's videos, you can add the videos' creator to your friend list and talk to them whenever you want.
RequirementsRequires Android 4.0 or higher
Info
Info
Valutazioni &

Recensioni

(0)
Riepilogo della recensione
Al momento non ci sono recensioni per questa app
Invia il tuo commento
Registra Registra un account PHONEKY per pubblicare recensioni con il tuo nome, caricare e archiviare le tue app mobili preferite, giochi, suonerie & sfondi.
Registrati o Accedi a PHONEKY


Potrebbe piacerti anche:
Il servizio di app Android è fornito da PHONEKY ed è gratuito al 100%!
Le app possono essere scaricate da Samsung, Huawei, Oppo, Vivo, LG, Xiaomi, Lenovo, ZTE e altri telefoni cellulari con sistema operativo Android.
Informazioni sulla pagina:
Scarica l'app Likee per cellulari - una delle migliori app per Android gratis! Apprezzerai sicuramente le sue caratteristiche affascinanti. Nel negozio di applicazioni Android PHONEKY puoi scaricare gratuitamente app gratuite per la versione completa per qualsiasi telefono o tablet. Funzionalità piacevoli e utili di questa app ti terranno incollato per molto tempo. Su PHONEKY troverai molte altre app e giochi di generi diversi, dall'educazione e intrattenimento alle app di sicurezza e di navigazione per Android. Scarica app Android gratuite sul tuo telefono cellulare, tablet o computer con sistema operativo Android. Per vedere le migliori 10 migliori app per Android, basta ordinare le app per popolarità.
OK